Exhaust & smoke treatment
Poujoulat Heating & Power by Beirens has the know-how to convey, filter and valorise industrial fumes.
Design, manufacture, installation and maintenance of complete exhaust systems.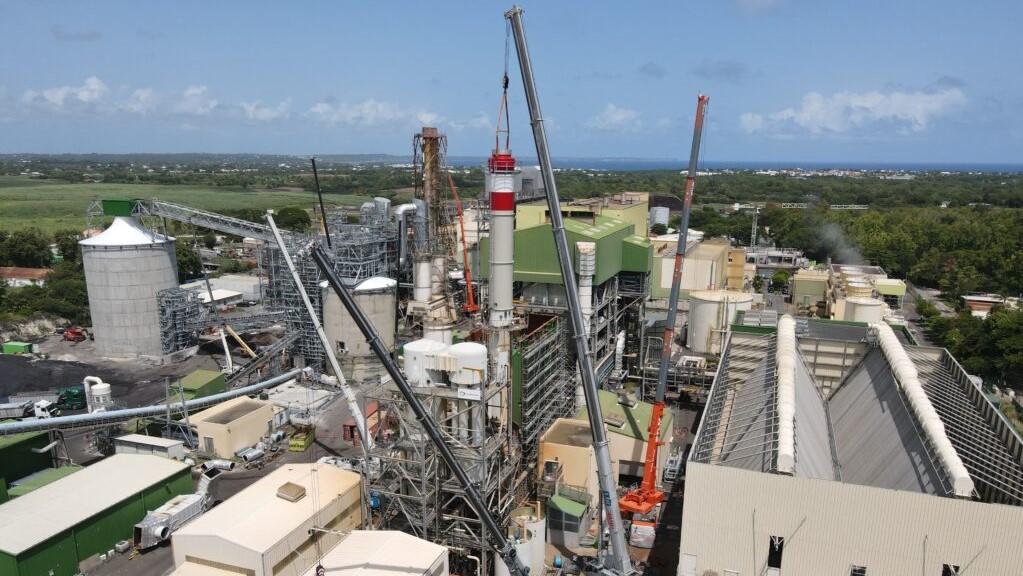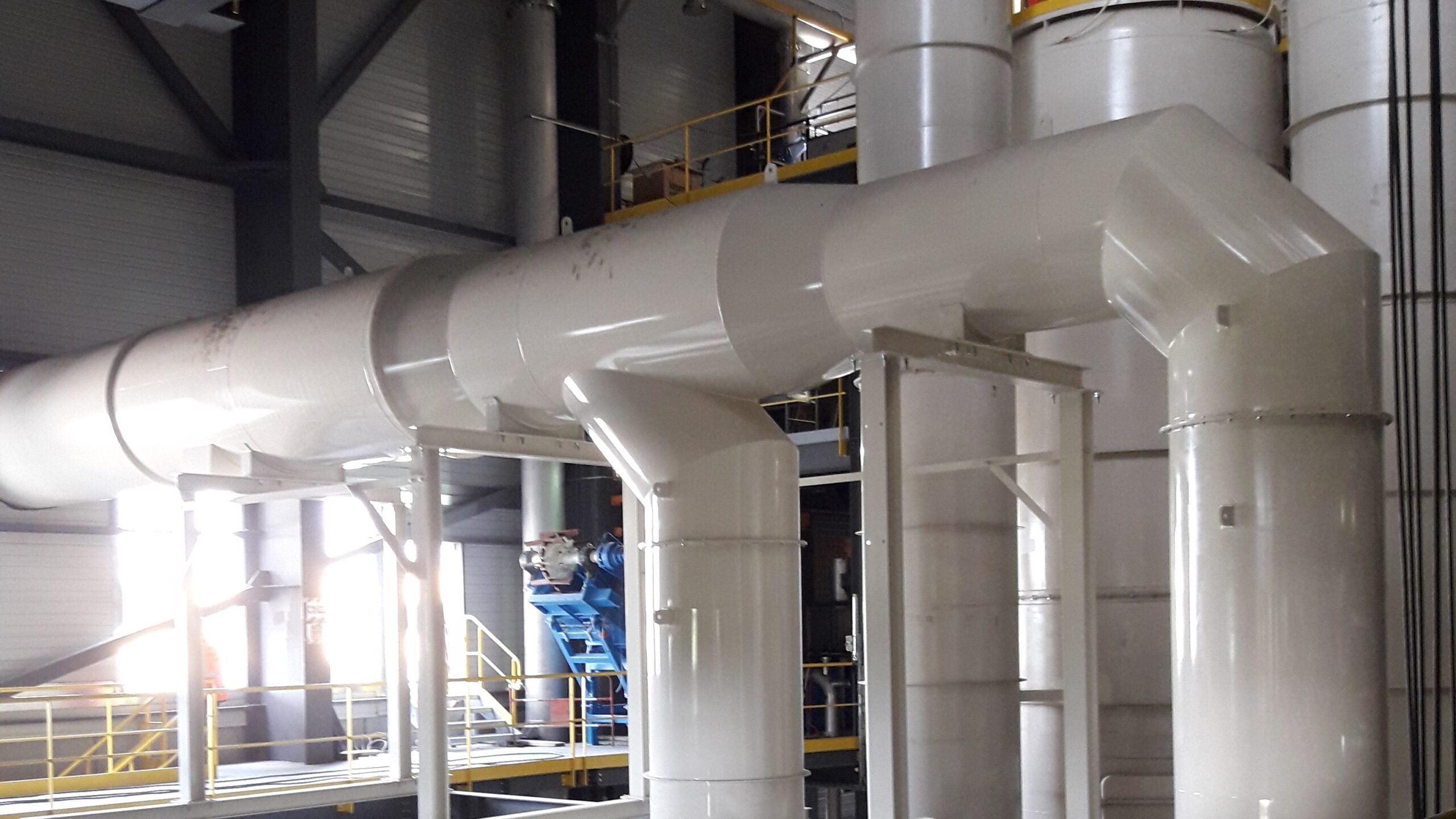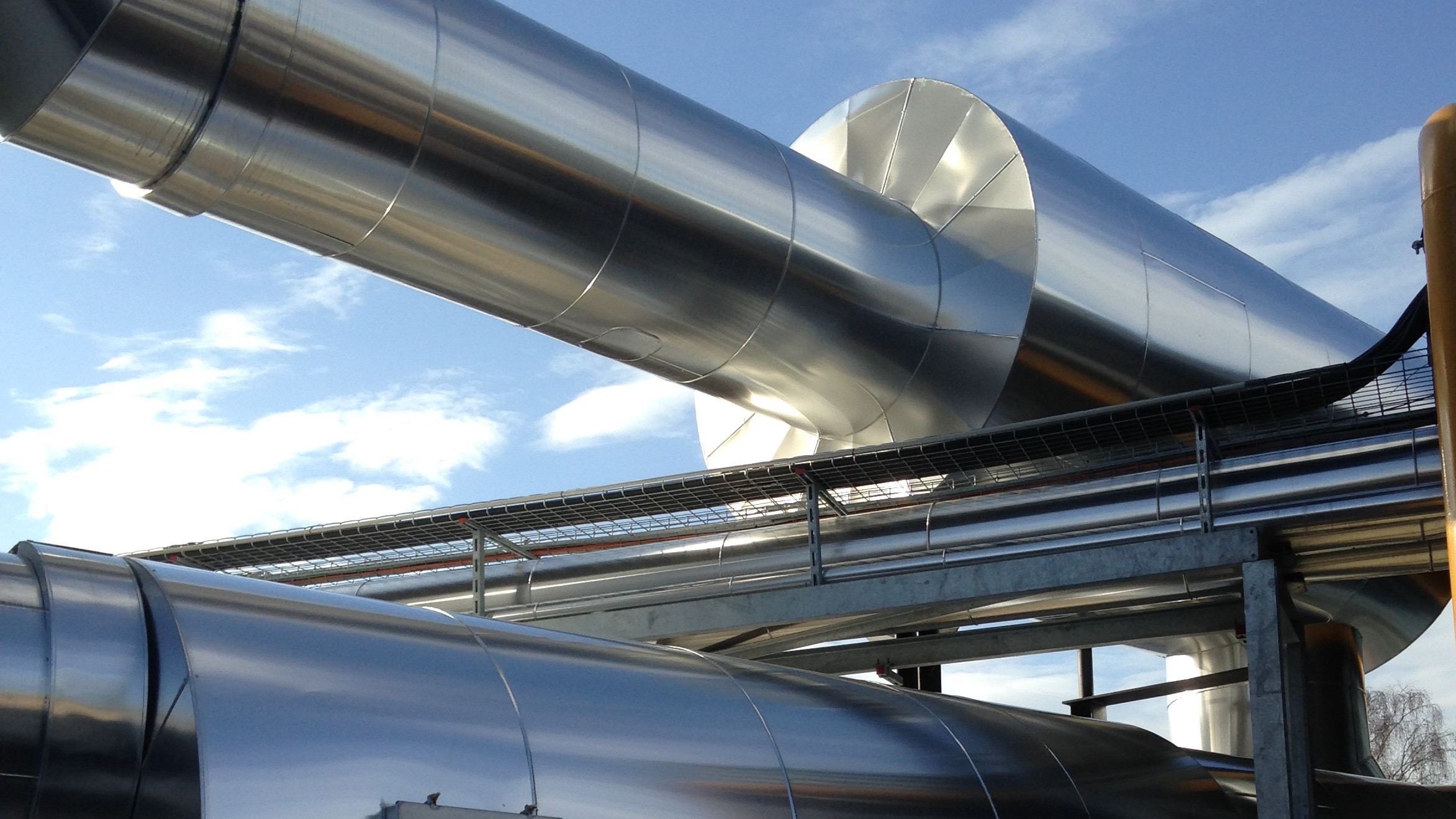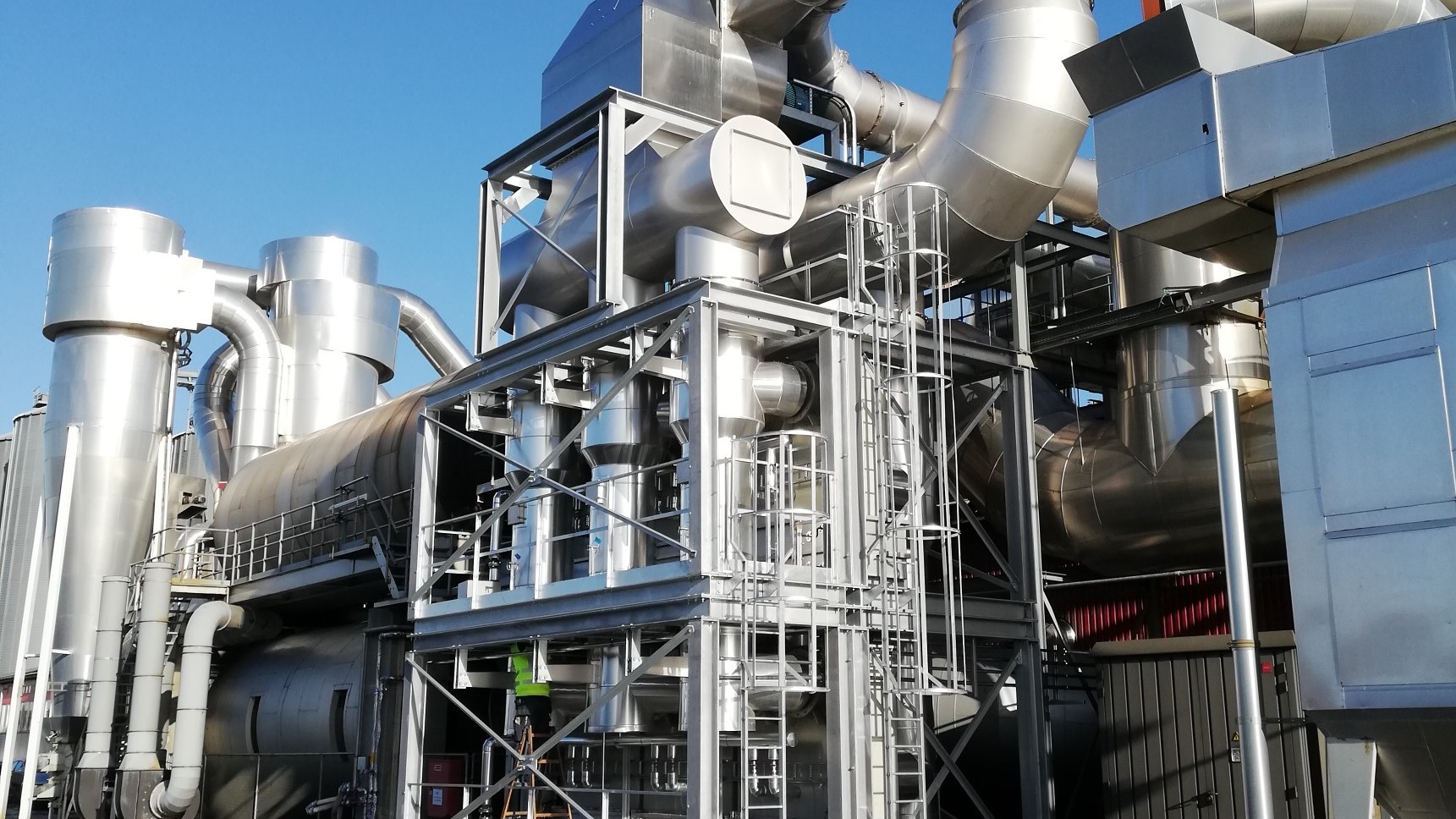 energy recovery & filtration
Therm+GEP is an exhaust solution suitable for the evacuation of combustion products from emergency power generators and can be used in a variety of environments such as hospitals and data centres. Suitable for internal or external installation, Therm+GEP can be combined with the Excilence solution to reduce noise emissions.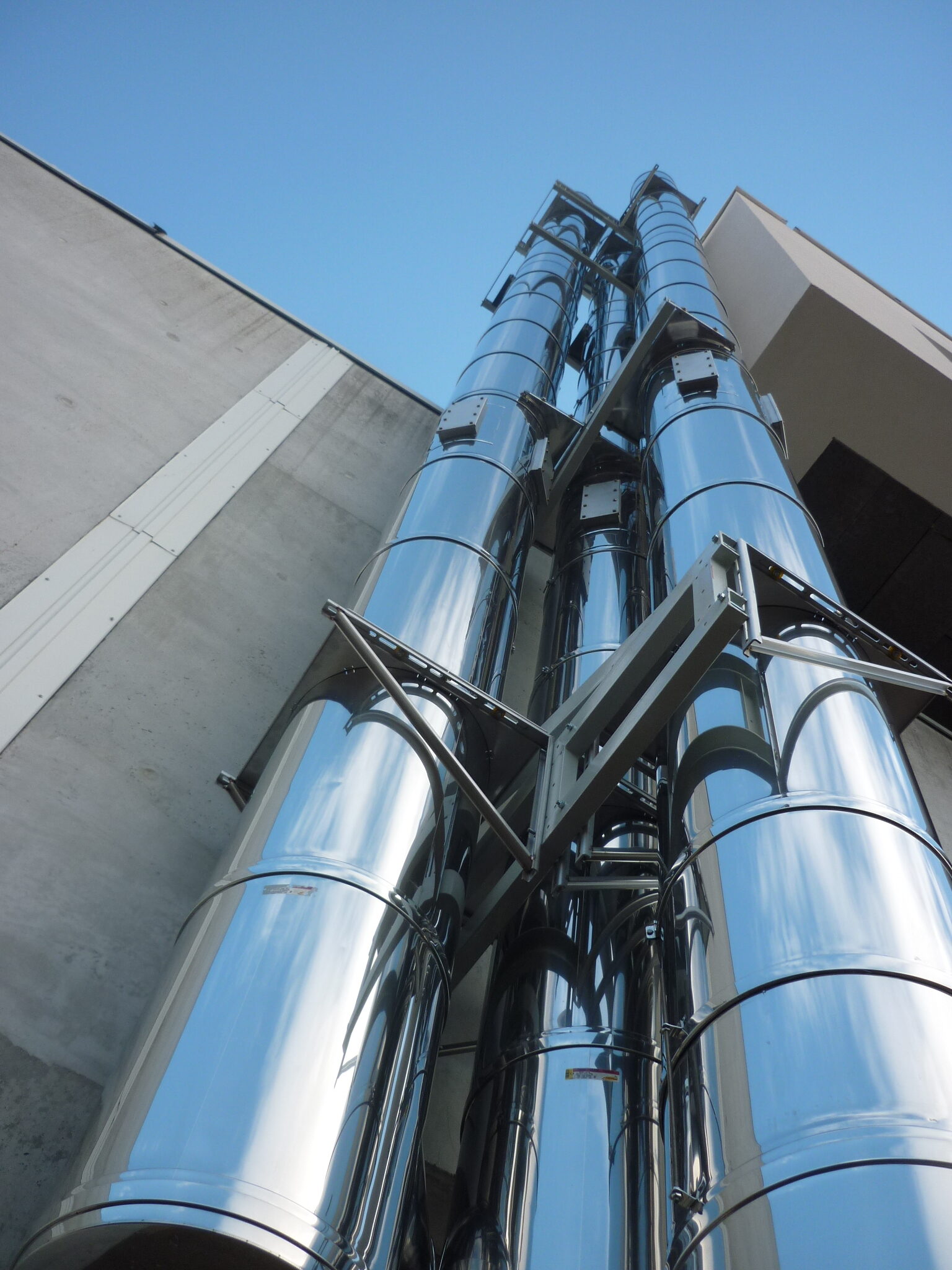 The single flue chimney is a single envelope chimney for all types of process, smoke, fumes, etc. It is available up to a diameter of 4500mm.
For larger diameters, please contact us.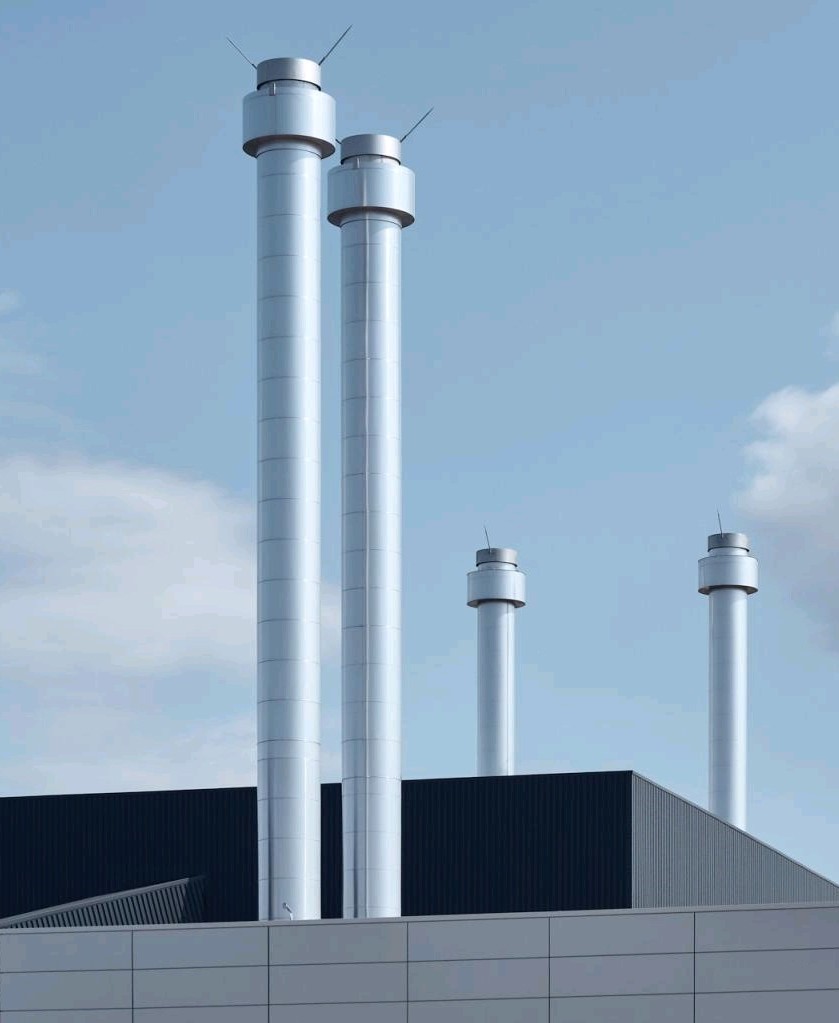 100% hermetic thanks to continuous welding, our ducts are made to measure, in full compliance with the legislation in force.
From diameter 200 mm to 4500 mm, our ducts can be connected to any type of generator and work with any fuel.
For larger diameters, please contact us.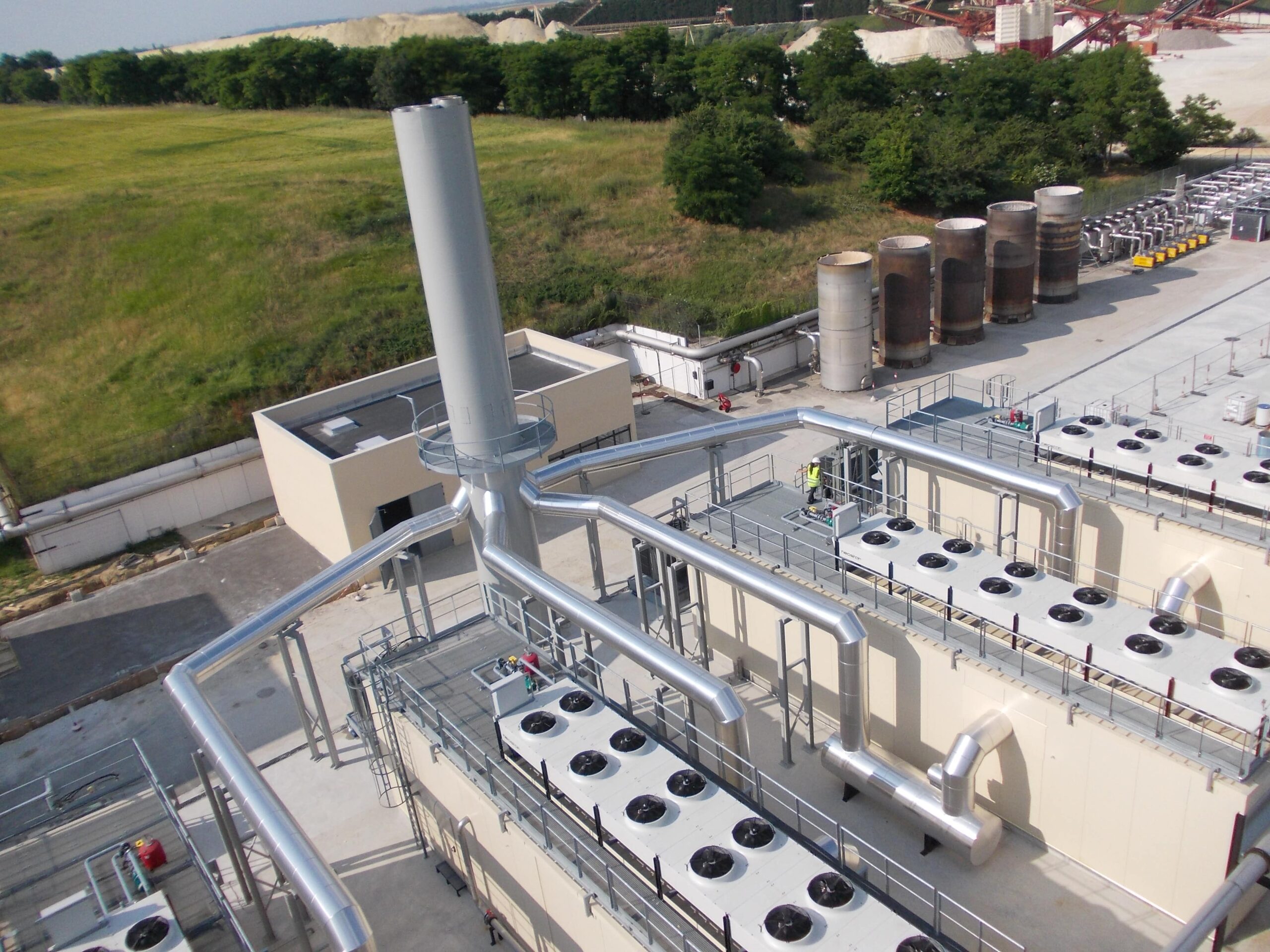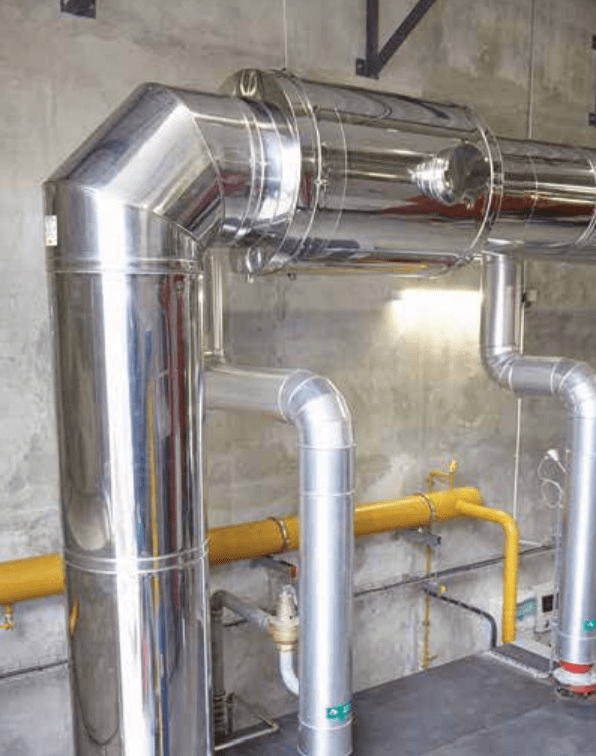 Excilence is a standardised silencer combining absorptive and reactive technologies to achieve significant sound attenuation over a wide acoustic spectrum (200 to 2000 Hertz) with a reduction of at least 15 decibels. A series installation of Excilence silencers will achieve a greater reduction in noise level.
Energy recovery & filtration
Poujoulat Heating & Power by Beirens integrates the TerraoSave solution, a direct exchanger-washer between gas and water allowing at the same time a filtration of the pollutants and a thermal energy recovery by condensation. The TerraoSave solution can be implemented in new projects or revamping and is used to heat or preheat air or water.
Each TerraoSave module is able to treat up to 5000 m3/h of flue gas. The standardised modules can be installed in series for increased efficiency.
The + of the solution:
Standardised and adjustable system
Compact solution
Return on investment
High availability rate
Multi-pollutant filtration
Easy to operate
Environmental approach